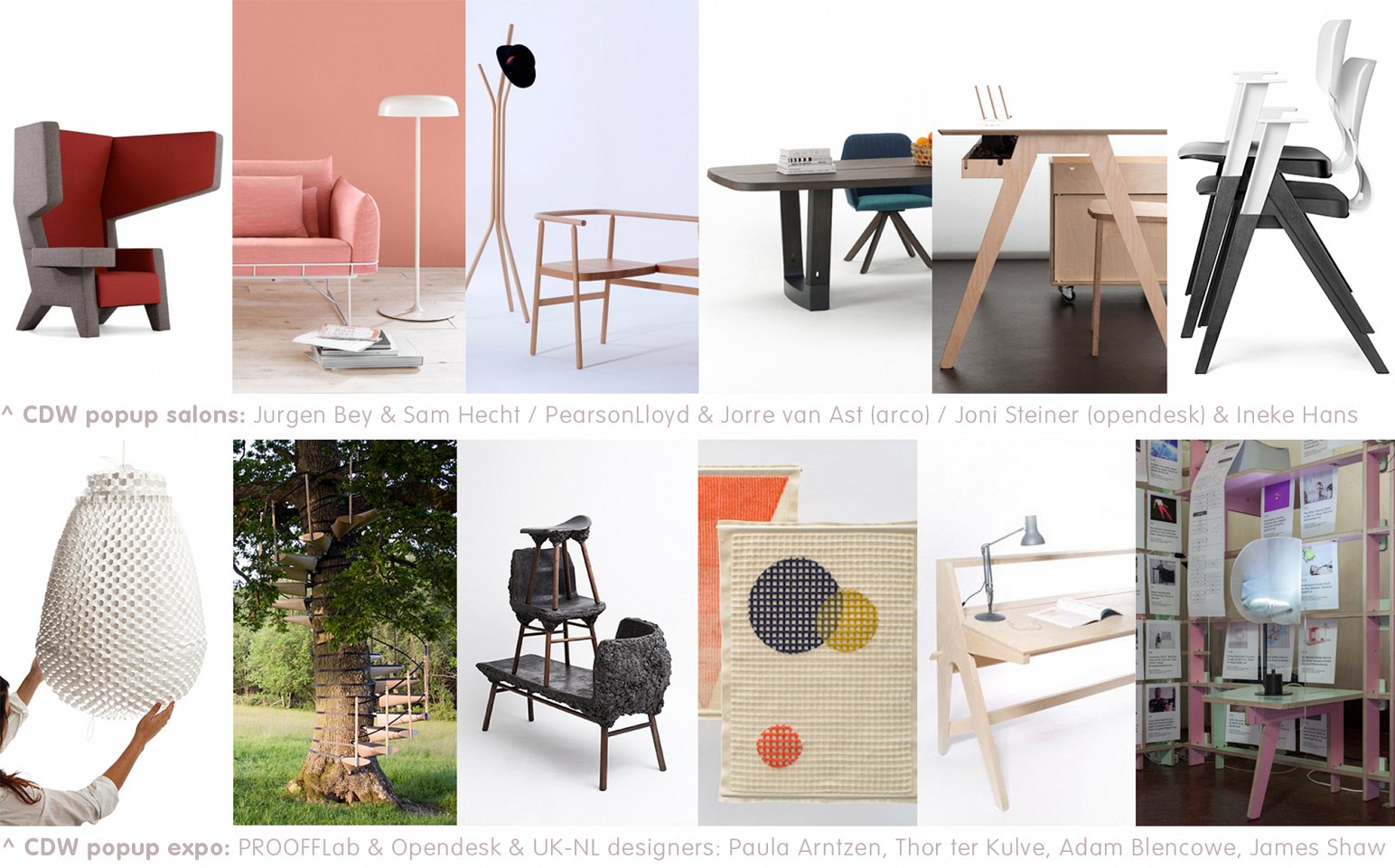 May 2016:
During Clerkenwell Design Week London (24-26 May) Ineke is curator of 3 unique UK-NL popup salons in the Goldsmiths' Centre & a UK-NL popup exhibition in MOSA's London Flagship Store.
popup breakfast salons:
24 May: New approaches for work environments
Speakers: Jurgen Bey (PROOFFLab) & Sam Hecht (Industrial Facility), moderator: Gareth Williams, read more
25 May: The domestification of the workspace
Speakers: Jorre van Ast (arco) & Luke Pearson (Pearson Lloyd), moderator: Johanna Agerman Ross, read more
26 May: Furniture is not working, is open source next?
Speakers: Joni Steiner (director Opendesk) & Ineke Hans, moderator: Gareth Williams, read more
RESERVE ALL SEATS at CDW, HERE!
popup expo:
24 -26 May: Future Work Scenes
Featuring NL-PROOFFLab/Magazine & UK-Opendesk's project with Ineke Hans and 4 emerging UK-NL designers exploring future open source production and work environments, read more
CHECK OUT at CDW HERE!
Full info & contact on all UK-NL Clerkenwell events via this link. The CDW popups are related to furniture & work environments and fit into Ineke's 2016 salon research.